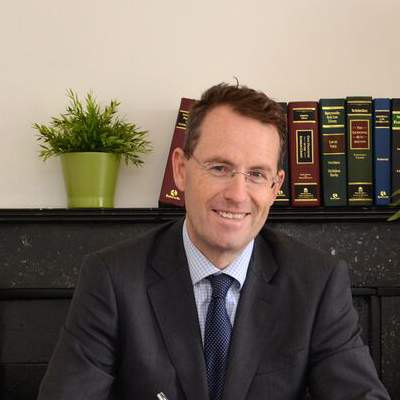 J.J. Fitzgerald
Solicitor
Education
BCL – University College Cork.
MBA – Trinity College Dublin.
Background
J.J. Fitzgerald is a native of Tipperary and established the firm J.J. Fitzgerald & Co. Solicitors in 1996. Prior to setting up his own firm he worked in Dublin and country practices specialising in litigation and commercial law. He obtained an honours degree in Law (BCL) from University College Cork in 1988 and was admitted to the Roll of Solicitors in 1992.
In 1995 he was in receipt of the prestigious J.P. O'Reilly Memorial scholarship, which was sponsored by Dr. A. J.F. O'Reilly and administered by the Incorporated Law Society of Ireland. This scholarship allowed him to study for a Masters in Business Administration at Trinity College, Dublin.
J.J. has a particular interest in litigation and commercial law. He has represented clients at District, Circuit, High Court, Court of Appeal and Supreme Court level. He also regularly represents employers and employees before the Workplace Relations Commission.
J.J. has extensive experience across a range of contentious and non-contentious matters. J.J. works with clients to assist in the recovery of losses and damages resulting from work related accidents and illnesses, traffic accidents and accidents in public and private places. He represents business and commercial clients, private individuals and companies.
In commercial matters, he advises clients regularly on complex contractual issues. His areas of expertise include mergers and acquisitions and employment matters.
J.J. is current President of the Tipperary Solicitors' Bar Association and a member of the Law Society of Ireland.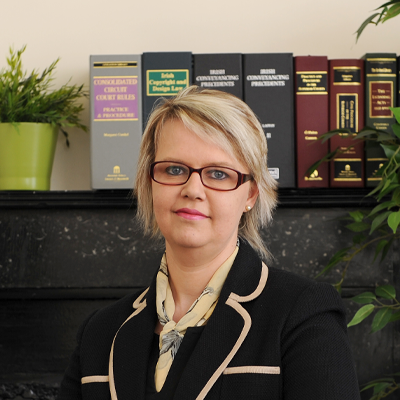 Siobhan Dempsey
Solicitor
Education
B.A. – University of Limerick
Background
She was admitted to the Roll of Solicitors in 2016 and joined J.J. Fitzgerald & Co. in 2017. Siobhan has a particular interest in residential and commercial conveyancing. She also represents Landlords and Tenants in the negotiation of residential and commercial leases. In addition she works in the area of probate, estate planning and succession law from the drafting of Wills to the final distribution of assets in an estate.